Do you have the right technology partner for your business?
Computers are an essential part of every business and having the right partner can be critical to your success. That's why we would like to take a few minutes of your time to tell you about what we can do for you and your business.
Technology keeps your business running, or Technology is critical to your business, and because it is so important, I don't think you would want any consultant or just any company taking care of your computer network. Our company specializes in small to mid size businesses such as yours; we work exclusively in the Kern, Los Angeles and Orange County areas and have over a 100 customers who rely on us to help them find solutions for their problems, whether its finding better ways to communicate, collaborate as a company, share files with each other, work remotely away from the office or just help you with your day to day problems that prevent you from doing business, we take care of your computer network, and we take care of your business..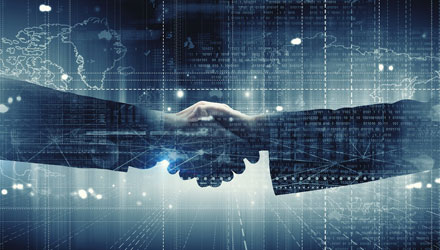 We are we a highly professional company that delivers a high level of service to our customers
We also do it at a cost fit for small business. How do we do this? We use technology that has been used for many years by fortune 500 companies and we've brought it to companies such as yours.
We are a Microsoft Certified Partner and Sage Master Builder Certified Company.
We provide onsite Support within four hours or less. Remote technical support saves us money and we pass those savings onto you.
With Remote Technical Support, we can provide your company with almost immediate computer support without ever leaving our offices by using a proven technology that allows us to fix problems remotely from our offices. We can even take temporary control of your computers in a secure way without installing any software, all of it is permission based and we do all of this while you're talking to a professional technician that is locally based and personally understands your computer network. Remote technical support combined with our onsite visits and maintenance plans have been the IT solution for Fortune 500 and now, it is being offered to companies such as yours.
Customer Service and Response Time
Information and Resources
Consulting Expertise and Customization
Minimize and Control Client Costs
1033 N. Mansfield Avenue Hollywood, CA 90038