What's Different About Us
At IT ESC we believe that it takes more than technical savvy to keep your network and desktop PCs up and running. We believe that providing unparalleled customer service is an essential part of our service offerings..
That's why we've worked to develop a unique approach to service that's unequalled in the industry. Our approach to service is comprehensive and fosters a relationship with your business. Key service components include: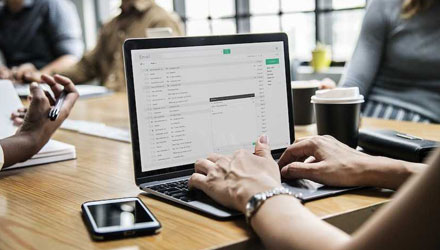 The ideal time to identify and resolve a technical problem is before it occurs. IT ESC Technologies provides careful maintenance of your computers to dramatically reduce the chance of a crash or data loss.
Our regularly scheduled preventive maintenance program provides the following services at least every 30 days:
In addition to routine backups, a complete network back up is created and can be stored off-site
Back up tape drives are cleaned and checked
A random sampling of files from a recent backup is restored and tested for accuracy to ensure that the backup process is working properly
User workstations are updated with the latest version of your virus-check software to ensure that you're protected against newly identified viruses
Hard disk check and repair utilities are run on key servers and workstations to identify and resolve corrupt files and disk format problems
Administrator passwords are changed to further promote security
At IT ESC, we keep you apprised of work that's in progress and of work that's been completed. Our consultants and technicians leave a written summary that explains the problem or project they were working on and the outcome.
Similarly, our invoices provide clear explanation of work performed and are an excellent resource for better controlling and evaluating your computing costs.
Customer Service and Response Time
Information and Resources
Consulting Expertise and Customization
Minimize and Control Client Costs
1033 N. Mansfield Avenue Hollywood, CA 90038